No one denies that Lee was courageous, resourceful, and daring, both as a junior officer in Mexico and commander of the Army of Northern Virginia. And no one denies that his string of victories is impressive with the Seven Days, Second Manassas, Fredericksburg, and Chancellorsville. But one must also look at his opponents.
Seven Days was against McClellan, who, while a brilliant trainer and organizer was something far short of competent as a combat commander. John Pope was simply arrogant and overly-impressed with himself after his solid performance in the strategically important but relatively minor engagement at Island No. 10. Joseph Hooker was a strong corps commander, both before and after Chancellorsville, but himself admitted that he lost his nerve. And finally Ambrose Burnside, while a solid if unspectacular corps commander, was completely overwhelmed by Fredericksburg, which could have been a brilliant Union victory if the pontoon boats had arrived on time.
Now lets look at Lee's other battles. Antietam was a draw and it would have been a Confederate disaster if not for McClellan's absolute incompetence. Gettysburg was a defeat, mostly due to Lee's absolute belief in the invincibility of himself and his army, because of his record, as evidenced by Pickett's Charge, a fiasco right up there with Fredericksburg.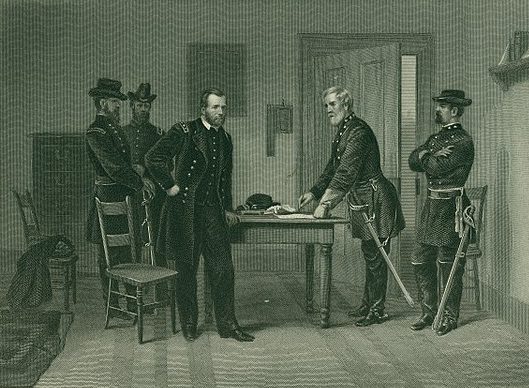 You may ask "What about the Wilderness Campaign where he consistently inflicted huge casualties?" In those battles, he was completely on the defensive in terrain that was made for defense, fighting within a tactical mindset that gave the defense the advantage (short range tactics vs. long range weapons), and working on interior lines. Also, he lost every one and was forced back into static defensive positions, which is exactly what Grant intended all along. Grant's strategy was to tie down Lee while Sherman destroyed the economic base of the Confederacy.
I'm not saying that Lee wasn't a great general. His tactics were daring, sometimes foolish, and often successful, but he was not the god-of-war that his worshipers would like to portray him as. He also had a very dangerous and effective secret weapon that the other side couldn't even come close to matching – Thomas J. Jackson – as cold, brutal, ruthless, and daring an Old Testament Warrior as the world has ever seen.