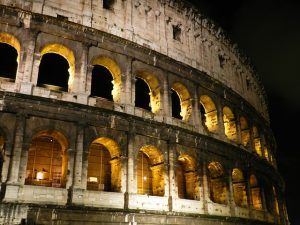 A story came out in The Guardian about the prospect of the Italians using Rome's famous Colosseum as a site to host modern-day entertainment acts.  The article indicated that it's only a matter of time before this takes place since work has already been done on restoring some of the passageways and a visitor's center is in the works.  It also said that the Rolling Stones performed at the Circus Maximus in 2014, and that it will be used again by Bruce Springsteen for a concert in the near future.  I know that at least in the past, the Baths of Caracalla have been used as a backdrop for opera.
Should historical sites be used for modern entertainment?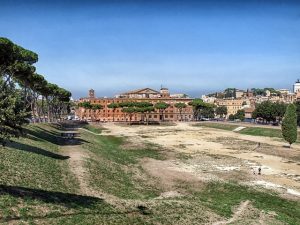 There are valid arguments both for and against using historical monuments or locations as modern-day entertainment venues.  One of the arguments in support of such use is that doing so actually helps to preserve the site.  I recall a line by the motivational speaker, Zig Ziglar, who said that a ship in harbor gathers barnacles and decays, but a ship at sea does not.  A ship should therefore do what it is supposed to do in order to remain afloat.  I have heard a similar thing said about houses – houses that are lived in will last longer than those which are empty.  This may seem counter-intuitive since living in a house brings wear-and-tear on the building, but I think the larger point is that people tend to notice and take care of their living spaces.  They notice when rooms are draftier than they should be.  They fix a leaking roof sooner rather than later.  They wash floors on a regular basis.  Yes, there is wear-and-tear, but this is a small price to pay for the larger benefit that is provided by normal use.
Another benefit to the ongoing use of historical sites is that it's a great way to fund their upkeep.  Historical sites tend to require significant investments of money for repairs, to bring them up to modern-day legal requirements, or just to modernize them around the edges (e.g. adding air conditioning, bathrooms, etc.).  Relying on donations from the public can succeed to some degree, but this income model relies on the goodwill of others – something which may be sporadic – as well as professional pitchmen employed by the site to beg for donations.  By transforming the site into a working, revenue-generating venue, funds can be generated at a more predictable rate and may then be reinvested for normal upkeep and long-term capital improvements.

Remember this guy's stunt?
Lastly, using historical sites as venues makes the public aware of the site.  It allows the public to experience history as it should be experienced – up close and personal, rather than from a textbook or some far away place.  If you want a site to be appreciated by the general public, you can either write a history book on the topic (and hope people read it), or you can allow them in to experience it for themselves.  By attending an event at a historical site, people get to use the site as it was intended – for experiencing, rather than just for looking.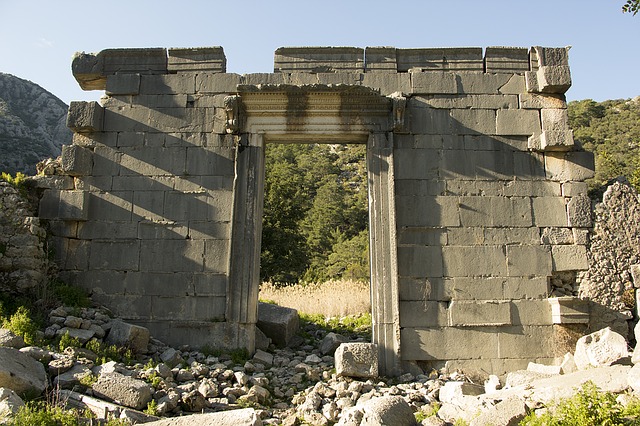 Against these arguments for using historical sites as entertainment venues is one obvious counter-argument: it opens sites up to abuse.  Once historical sites are damaged, it can be difficult, if not impossible, to restore them to their previous condition.  No generation wants to be known as the generation that lost a priceless historical treasure at the hands of neglect, abuse, or incompetence.  This is particularly true when sites have particularly lengthy histories (such as the Colosseum), or when they possess iconic importance for a region, country, or the world.  No amount of money generated from an event can buy back what may be lost if a site is greatly degraded.  The risk is simply not worth the reward.
I suppose that another (minor) argument is that it forces historical sites to operate as entertainment venues rather than museums and places of learning.  It's one thing to hold be a site for learning and education; quite another to be one that hosts vendors, caterers, and production crews.  This shift in focus may irk some who think it's outside the scope of what a historical site should really be doing.
The final analysis
There are legitimate arguments on both sides, but I generally lean on the side of use rather than non-use.  Historical sites may be important for what came about decades, centuries, or millennia ago, but they continue to occupy the land of the living.  There's no point in sealing off the past forever and eliminating it from all future use.  Yes, it's important to preserve the past for future generations, but this should not be done at all costs.  Prudence needs to dictate here.  Some uses should be off limits, particularly when dealing with highly significant historical sites.  For the majority of historical sites, however, alternative uses – including that of entertainment – should at least be considered as a practical means of preserving and promoting the past.