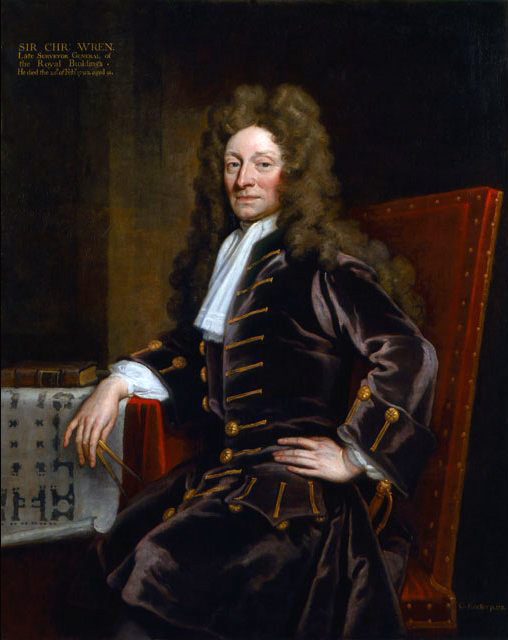 The name of Christopher Wren came up in some readings and so then I read a bit more specifically about his life from the Wikipedia entry.
According to the article, he was a cross-disciplinary expert in areas such as astronomy and architecture during the latter half of seventeenth-century England.  His most memorable work may have been the construction of St. Paul's Cathedral in London, but he also helped to build over fifty churches after the fire of 1666.
One part of the article that stuck out to me was that
By 1669 Wren's career was well established and it may have been his appointment as Surveyor-General of the King's Works in early 1669 that persuaded him that he could finally afford to take a wife.
Being in his late 30s, and seeming to have accomplished quite a bit already, I was surprised that he couldn't "afford" a wife before that time.  On a sad note, the article says that the first wife died about three years later; the second wife, married about a year and a half after the first's death, also died about three years into that marriage.
Also of interest about Wren was what was put on his epitaph where he was buried (inside St. Paul's Cathedral): Lector, Si Monumentum Requiris Circumspice – which means: Reader, if you seek his monument, look around.  Quite an impressive way to way to remember someone!

Related