It was a month ago that the United States underwent the greatest miracle in its modern-day American politics when Donald Trump was elected president.  The unexpected win for the underdog Trump, after a long and nasty campaign between him and Hillary Clinton, led to a shock for Americans that could not be higher for a presidential election.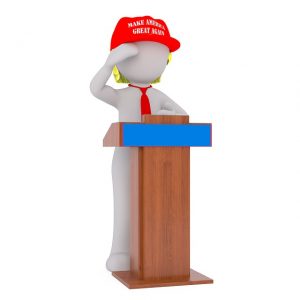 We have had a month for this all to sink in, but let's consider the thoughts of the nation right before the election.  America was walking further and further toward the left after eight years of Obama, and these would have become entrenched with Hillary's election.  The past few years have seen liberal policies become law even thought they might have seemed unthinkable in the not-too-distance past.  From Obamacare to gay marriage, America had been running more and more toward the left.  With a Hillary victory and an immediate supreme court justice nomination as the winner's bonus, this was a bad time to be an American conservative.
Trump's election was a clear sign that the course of history would take a different turn.
Campaigning not so much as a traditional conservative as a national populist, Trump was able to drive home his handful of key messages, which were simple and admittedly void of details.  Among these key messages was that the system of American politics was effectively stale and broken, and an outsider was needed to fix it.  I used to think it odd that in 2012, the American voters re-elected a community organizer to run largest economy in the world when it could have had a highly successful businessman to do that job.  In 2016, perhaps the voters finally realized that it was time to give a successful businessman a chance to right economic wrongs.
The losers of the 2016 election
But on to the main point of this post – to assess the losers of the election.  Hillary Clinton was hardly the only one to be shut down that evening of November 8, since one person does not lose a presidential election, but entire ideologies and organizations as well.  With that said, here are several losers from the Fall of 2016.
The mainstream media
Years and years of leftward leaning by the mainstream media may have finally caught up with it for good.  Media bias in the U.S. has been common knowledge for a long time, but the concrete ugliness of it did not reveal itself on such a public stage until this year.  The months leading up to the election saw an incredible amount of Trump-bashing.  A study came out a few weeks ago that noted that 91% of recent news coverage of Trump was negative – 91%!  The study indicated that negative coverage of Clinton was also high at 79%, but the net amount of time dedicated to Trump's scandals (440 minutes) dwarfed the net amount of time dedicated to Hillary's scandals (185 minutes).  These numbers should be alarming, particularly considering the fact that 96% of journalists who donated to the candidates gave to Clinton.
The true depth of the media's partisanship was revealed through the Wikileaks emails.  The revealed Podesta emails showed not just one media outlet's bias, but a slew of them – from what appear to be ties between the Clinton camp and ABC News, to CNN's Donna Brazile feeding information to the Clinton, to a CNBC/NY Times journalist's coziness to the Clinton people.  The list goes on.  Perhaps not surprisingly, the party that denied the gravity of the media's behavior was the media itself.
In a free nation, we presume that our news organizations are neutral observers of society.  In turn, news organizations hold themselves out to be as much.  But when we find out that these same organizations masquerade as neutral observers while pulling strings for one political side, we start to lose our trust in the purveyors of the news.  I think that after the 2016 election, this trust has been irredeemably shattered for many.
The Democratic Party
Hillary Clinton was supposed to be the 2016 "It Girl" of the political world.  Hailing from arguably the most powerful and experienced political family in the United States today, she was expected to vanquish Trump in the election and be inaugurated come January 20, 2017.  As recently as October 30, the New York Times election predictor gave Clinton a 91% chance of winning the election.  In addition to entrenching the Clintons' power hold over the American government, Hillary's election would have solidified Democratic control over the White House for a total of 12 years in a row, and probably 16.
While a Clinton victory would have hidden the weaknesses of the Democrats to a certain degree, Hillary's ultimate loss exposed them for all to see.  Not only did the Democrats miss their opportunity to control the Executive Branch, but they also lost their opportunity to control the Legislative Branch.  Going forward, Republicans will have a slight lead in the Senate and a more comfortable, 46-person advantage in the House of Representatives.
But perhaps even more striking about Republican control is at the state level, where they now control governorships in 33 states (up from 31), and state legislatures in 32 states.  It total, 919 state seats were lost by the Democrats in this election.
With these tremendous losses by Democrats, we should really begin to question how and why Democratic policies have gotten so much traction over the past decade.  The narrative that seems to have been floated recently is that America is becoming a "progressive" nation.  Based upon recent election results, that narrative may be the work of propagandists rather than a reflection of the will of the populace.
Political Correctness
One of the most uncanny aspects of Trump's campaign was its ability to stay alive after episodes that would have sunk virtually any other Republican candidate.  Trump's comments in June 2015 about Mexicans – or more precisely, the coverage of the backlash against his comments – could have ended his campaign.  Political correctness is a tremendously powerful force in society, and in politics it weighs much more heavily on Republicans than on Democrats for reasons that can be summed up as a glaring double standard on the part of the media.
Trump's ability to move past the incident and focus media attention on other issues should have been the first lesson that he was not the typical Republican candidate.  As his campaign continued and he crossed more lines that would not dare be crossed by others – offending certain women, or Muslims – he continued to survive, and at times, to thrive.  In addition, his frequent Twitter spats, which admittedly seemed more suitable for the leader of a high school clique than to a presidential candidate, were blunt and reactionary.  Nevertheless, he retained his supporters and his strength in the polls.
Trump should have been put away a long time ago.  He should have closed down his campaign offices.  He should have given his withdrawal speech.  He violated the rules of political correctness time and again, and he had to pay the price.  But he didn't.
Could it be that maybe, just maybe, Trump engaged in a staring contest with the political correctness bully, and the bully flinched?  It certainly seems so.  If political correctness is collectively viewed as the true compass of social morality in the modern world, and if voters elected a man who violated almost every one of its rules, then it stands to reason that the public does not believe that political correctness should be the standard moral framework of American culture.
Barack Obama
Before the election, President Obama was ready to ride off into the golden sunset of history as one of the greatest liberal heroes of all time.  Having pushed American policy further to the left than any other president, he would have been able to bask int the adulation of the highly-supportive media as he handed the baton of power to Hillary Clinton.  As president, she would have launched her own leftist initiatives while largely protecting what Obama had already carved out over the past eight years.
Now that election day has passed, we know that the history books will be telling quite a different story.
With Clinton's loss, many of Obama's policies are open for being dismantled by Trump.  The one with the biggest target on its back is of course Obamacare, but there are many others.  The slew of administrative regulations that the Executive Branch touches could be altered, in addition to the myriad of laws that Congress can now have an easier time passing.
Simply put, Obama's legacy will forever be altered by Trump's election.  It has been said that the voters rejected Obama through their rejection of Hillary, and that very well could be true.  Obama rolled the political dice by pushing an ideological vision on America over the past eight years, and it was simply too much.  America decided it had enough, and pushed back.
What will the history books say about 2016?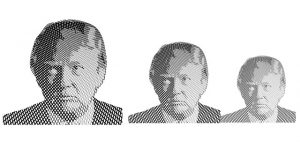 I think we had a discussion some time ago about how long after an even takes place that a good history book about the event can be written.  I think we thought that it was 50-100 years, if I'm not mistaken.  The general idea is that authors living in a particular time period are not able to accurately assess the ramifications of decisions made in recent years, so several decades need to pass before a good evaluation may take place.
When the history books of the future are written about the election of 2016, what will they say?  Will they speak about it as a new Glorious Revolution?  The catalyst for great American change?  Or a last gasp for freedom in the downward spiral of America?  These answers will obviously depend on Trump's policy decisions, but I think it's a good bet that the election itself will go down as one of the most remarkable ones ever even for the history authors of the future.   The people spoke, the underdog won, the status quo was shaken, and history was made.