After watching a series on the great figures of the Gilded Age – Cornelius Vanderbilt, John D. Rockefeller, Andrew Carnegie, J. P. Morgan – I started thinking about their role in the shaping of America.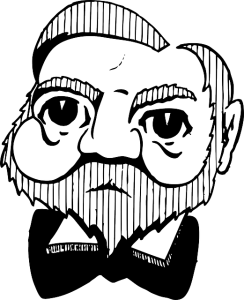 The huge fortunes they amassed are staggering to us even today in absolute terms, but even moreso when we consider their wealth relative to the wealth held by others at the time.  There may be wealthier individuals today (or maybe not, as John D. Rockefeller's fortune would be north of $300 billion if adjusted for inflation), but the percentage of the national wealth held by the Gilded Age men would be staggering.  It happened at a time when many people were living in squalor, far different from today when even many poor people live well-off by comparison.  In 1937, Rockefeller's $1.4 billion would equal about 1.5% of the entire U.S. GDP.
Eventually, at least some of these rich men started to give their money away in philanthropic ventures.  I don't have the data for this, but it seems that the period from about 1900-1930 saw a huge return of money that had been accumulated in the previous decades.  Carnegie, for example, built libraries in almost every state, and therefore contributed to long-term educational needs that might otherwise not have been met.  Rockefeller aided public health so much that he is credited as having "founded modern medical research".  It's safe to say that the private wealth of the Gilded Age benefited millions of Americans well after the men who made the money passed from this world.
Based on this, was it better to have massive wealth accumulated in the hands of a few, and subsequently given out later in concentrated doses?  Or would it have been better if wealth had naturally spread out to all those companies and workers who were crushed by the competitive practices of people like Rockefeller and Carnegie?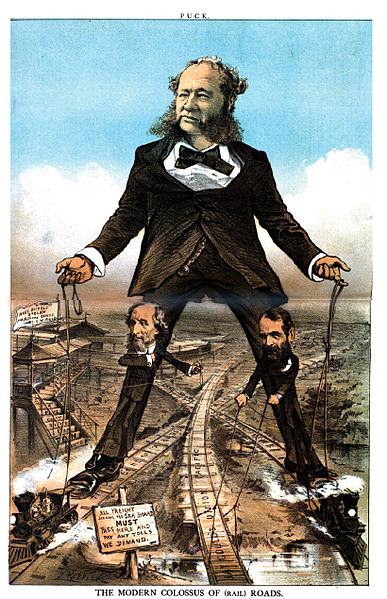 When money is given out by the few for philanthropy, those few people have an inordinate amount of influence over the direction society takes.  While this can be a good thing when the philanthropy is directed toward a legitimate need, such as Sean Parker's recent $250 million gift to fight cancer, other philanthropists give to ridiculous causes (we're looking at you, Bill Gates).  Sometimes, the causes can be downright deadly.  In and of itself, the act of giving one's wealth over to another to improve a condition or further a cause is neutral; it all depends on the type of cause that makes the gift a positive or negative activity.
With that said, what kinds of benefits would America have experienced if the robber barons (or other wealthy people of the late nineteenth/early twentieth century) had unsuccessfully wrestled companies and wealth from a large group of hands to concentrate it in the hands of a few?  This hits at the basic issue of income distribution that we hear so much about today.  In general, is it better if income is held by a few or spread out among the many?  For any healthy civilization, I think the latter is always to be preferred.  Not only does wealth concentration mean that a large portion of the population's needs will not be adequately met, but it also means that the political system will gravitate towards aristocracy in one form or another.  At the end of the day, it means that many people in such a society are not be able to realize their potential.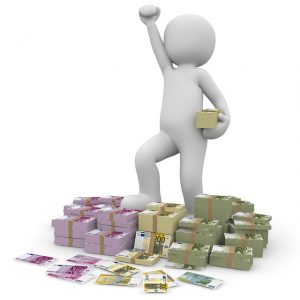 I say all this as a person with a great admiration for the free market system which is, while not perfect, the best system we've got.  I am not opposed to divergent income levels across society, but I do think that society operates much better so long as the divergence is not extreme.
To be fair, if Carnegie did have his control over the steel industry, or Morgan have his hand in financing, or Rockefeller in oil, America as a nation would have suffered in some respects, such as in the international arena.  At the macroeconomic level, the rich men of the Gilded Age gave America a benefit that would not have been had otherwise.  The problem was that it came at the expense of those on the microeconomic scale.