It seems like there are few original ideas in the scam emails that we receive these days.  So when I just saw a new email from one "Michelle Smith", I had to stop and revel in the genius of the scam.
The scam starts out by introducing the email author, "Michelle", before she begins describing her sob story.  But this isn't just any sob story – it's a sob story about how she was ripped off by Nigerian scammers and got her money back!
Unbelievable.  A scammer capitalizing on a widely-known, classic scam.  I hadn't seen this one before, so please excuse me that I am still recovering from the bold and spicy move by someone in Scammerlandia.
So here's the text (note: I have put Xs in strategic locations where contact info belongs):
Dear Beneficiary,

I am Michelle Smith; I am a US citizen, 61 years Old. I reside here in Greenwood, Indiana U.S.A. My residential address is as follows.718 S Grand Ave, Indianapolis Indiana, 4621x United States and my email address is (michelle.s48@yahoo.com) and my telephone number is (317) 548-236x

I am one of those that fall victim to scammers in Africa two years ago. I have lost over US$74,000 for the past years while in the US, I was trying to get my payment all to no avail and they always stopped my fund with one reason or the order. So I decided to travel with my Son to WASHINGTON D.C with all documents, there the (FBI) was amazed and contacted the Nigeria embassy in the US and after some hours in their office, I was asked by the FBI officer to come back the next week.
At this point, I'm not sure which sounds more ludicrous: the fact that Michelle was almost able to recover her funds after losing it to Nigerian scammers, or the fact that she "amazed" the boys in the Bureau simply by showing up to FBI headquarters with some documents.  Read on:
When I did the FBI officer gave me the contact of one Mrs. Graciela Robert who is a representative of the United States of America Public Affairs Section and a member of the compensation award committee currently in Nigeria to handle all unfinished transaction to their respective owners. When I contacted her, she explained everything and told me that who so ever is contacting us through emails are fake that I should fly down to Nigeria to see things for myself which I did and she took me to the paying bank for the claim of my compensation fund.
So now, after having been bilked out of 74 stacks by Nigerian scammers, Michelle just decides to "fly down to Nigeria to see things for myself".  Because, I guess, who doesn't like a nice vacation in Nigeria?  It's such a short trip to make that pretty much anyone can fly "down" there by traveling in a fairly west-to-east direction from the U.S.
This was paid to me successfully. Right now I am the happiest woman on earth because I have finally received my compensation fund of US$6,300.000.00. Moreover, Graciela showed me the full Information of those that are yet to receive their compensation fund and this was how I came across your email address and your name.
Wow!  Who woulda thought that getting duped out of $74,000 could be such a blessing?  Or more like an investment?  Getting a return 85 times worth the original amount ain't too shabby.  And anybody else find it curious that the U.S. Embassy in Nigeria evidently has ZERO privacy protocols?  Apparently Michelle can just waltz into the field office there and Graciela will spill the beans about the names and email addresses of other Americans who have also been duped.
The only Money I paid after I meet with Graciela Robert was just $839.00 for the ownership paper works. So I am advising you to contact Graciela through her office email address (mrs.gracielarobertX@gmail.com) for your own money including the money you lost to those scammers. You can as well call her on her office number (+234-902-971-218x) please take it very serious. Contact her right now and send your telephone number and your residential address to her for her to commence with the preparation of the ownership paper work with your information.

Thank you & God bless you.
Michelle Smith.
718 S Grand Ave Indianapolis Indiana 4621x
Call or Text me: (317) 548-236x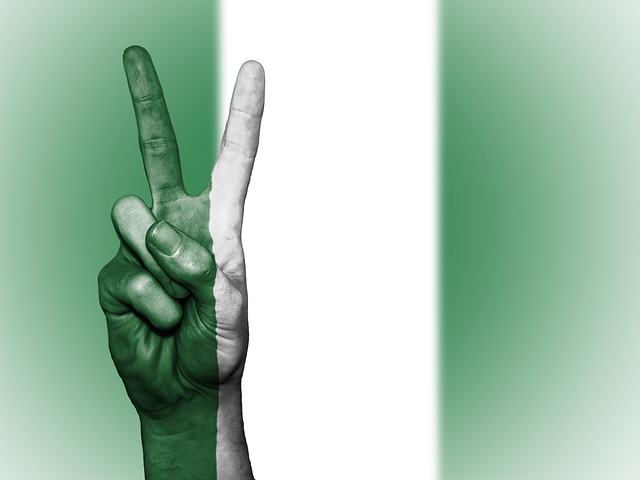 Ah, so the kicker: for a measly $839, millions can be yours.
So I have to admit that this scam intrigued me more than most.  It was a bit more detailed in its scheme, and its complexity forced me to think about it and re-read it to understand it correctly.  I found it interesting that they put the woman's contact information up front and center, almost as a way of establishing immediate credentials before launching this ridiculous story.  Of course, the scam contains the usual telltale signs that something just isn't quite right.  At the end, though, I suppose the biggest question is why the scam has "Michelle" contacting me rather than someone who would have actual authority in this matter, such as "Graciela".
Entertained, entertained, we are entertained!